Wednesday's Powerball jackpot builds to $750 million; 10 second prize tickets sold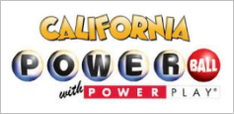 Updated: Sunday, March 24, 2019 01:35 AM
There was no ticket sold matched all 6 numbers in the latest multi-state Powerball draw, and the projected jackpot for Wednesday's drawing will jump to $750 million, according to lottery officials. The cash option stands at a projected $465.5 million. The winning numbers from Saturday, March 23rd, 2019 drawing were 24, 25, 52, 60, 66 and Powerball number was 05.
While there was no grand prize winner Saturday evening, some players still walked away with large winnings. There were 10 tickets that correctly matched the first 5 numbers and won the 2nd prize. The 2 ticket(s) in Florida(1) and Wisconsin(1) matched the first five lotto numbers with the Power Play for an incredible 2 million dollar cash win! This is part of the Powerball game feature that guarantees a certain multiplier on all match 5 white ball winners that also have the Power Play option doubling the prize to $2 million cash. Eight other lucky ticket(s) sold in Florida(1), Illinois(1), North Carolina(1), North Dakota(1), New Hampshire(1), New York(2) and South Carolina(1), each won $1 million cash by matching all 5 white ball numbers!
Additional prizes won Saturday evening included 88 tickets that matched 4 white ball numbers as well as the Powerball and won $10,000. 13 additional tickets at this prize level were also wisely purchased with the Power Play option that multiplied the prize 4 times to $40,000 cash!
With 9 ways to win, there were a total of 3,722,934 tickets across U.S. won $0 prizes in the Saturday, March 23rd, 2019 drawing.
Powerball is played in 42 states, D.C. and the US Virgin Islands. Powerball drawings are held 2 times a week every Wednesday and Saturday at 7:59 p.m. Pacific Time. To play, select 5 numbers from 1 to 69 then pick 1 Powerball number from 1 to 26. The minimum Powerball jackpot is 40 million dollar. Its annuity option is paid in 30 yearly increment installments. Winners may select one time lump sum cash payout option instead.
Sat Mar 23, 2019 Powerball Payout of U.S.
Numbers Matched
Prizes
# Winners
5 of 5 + Powerball
$625,000,000
0
5 of 5
$1,000,000
8
Florida-1
Illinois-1
North Carolina-1
North Dakota-1
New Hampshire-1
New York-2
South Carolina-1

4 of 5 + Powerball
$50,000
88
4 of 5
$100
1,933
3 of 5 + Powerball
$100
5,080
3 of 5
$7
124,689
2 of 5 + Powerball
$7
107,173
1 of 5 + Powerball
$4
844,647
Powerball Only
$4
2,074,078
Sat Mar 23, 2019 Powerball Payout of US(with PowerPlay)
Numbers Matched
Prizes
# Winners
5 of 5 with Power Play
$0
2
Florida-1
Wisconsin-1

4 of 5 + Powerball with Power Play
$2,000,000
13
4 of 5 with Power Play
$150,000
329
3 of 5 + Powerball with Power Play
$300
890
3 of 5 with Power Play
$300
22,057
2 of 5 + Powerball with Power Play
$21
18,766
1 of 5 + Powerball with Power Play
$21
150,588
Powerball Only with Power Play
$12
372,593
Sat Mar 23, 2019 Powerball Payout of California(w/o PowerPlay)
Numbers Matched
Prizes
# Winners
5 of 5 + Powerball
$625,000,000
0
5 of 5
$4,427,373
0
4 of 5 + Powerball
$20,111
12
4 of 5
$420
287
3 of 5 + Powerball
$173
724
3 of 5
$8
17,994
2 of 5 + Powerball
$8
15,369
1 of 5 + Powerball
$5
122,135
Powerball Only
$3
298,027
Sat Mar 23, 2019 Powerball Payout of California(with PowerPlay)
Numbers Matched
Prizes
# Winners
More Powerball Payouts
Wednesday's Powerball jackpot builds to $750 million; 10 second prize tickets sold


Sunday, March 24th, 2019, 01:35 AM


There was no ticket sold matched all 6 numbers in the latest multi-state Powerball draw, and the projected jackpot for Wednesday's ...... Read More »
Wednesday's Powerball jackpot moves to $750 million; Ten second prize tickets sold


Saturday, March 23rd, 2019, 11:00 PM


The Powerball multi-state lottery grand prize increased to $750 million (cash value $465.5 million) Wednesday night when there ...... Read More »
Big Powerball jackpot up for grabs Saturday night


Thursday, March 21st, 2019, 12:53 AM


Nobody won Wednesday night's Powerball game drawing, worth $550 million, bringing the estimated grand prize on Saturday to $625 ...... Read More »
Massive Powerball jackpot up for grabs Saturday night


Wednesday, March 20th, 2019, 11:00 PM


Saturday's Powerball grand prize jumped to $625 million, because no player matched all 5 white ball numbers and the Powerball ...... Read More »
Massive Powerball jackpot up for grabs Wednesday night


Sunday, March 17th, 2019, 12:37 AM


The Powerball lottery grand prize is on the move again. The grand prize for the Wednesday, March 20th, 2019 drawing goes to $550 ...... Read More »
Wednesday's Powerball jackpot breaks to $550 million; Three second prize tickets sold


Saturday, March 16th, 2019, 11:00 PM


The grand prize in America's favorite Powerball lottery is on the move. Since no player correctly matched all six numbers in ...... Read More »
Saturday's Powerball jackpot builds to $495 million; 3 second prize tickets sold


Thursday, March 14th, 2019, 01:56 AM


Nobody won Wednesday night's Powerball lottery drawing, worth $448 million, bringing the estimated grand prize on Saturday to $495 ...... Read More »
Massive Powerball jackpot up for grabs Saturday night


Wednesday, March 13th, 2019, 11:00 PM


The jackpot for Saturday Powerball lottery leaped to $495 million (lump-sum cash payout $300.2 million) after no one hit all five ...... Read More »
Powerball jackpot rises to $448 million; 2 second prize tickets sold


Sunday, March 10th, 2019, 12:36 AM


The grand prize in the multi-state Powerball drawing went to $448 million for the Wednesday drawing. The lump-sum cash payout will ...... Read More »
The jackpot for Wednesday's Powerball drawing skyrockets to $448 million


Saturday, March 9th, 2019, 11:00 PM


The Powerball grand prize has been pumped up to an estimated $448 million (cash option $271.7 million) for the next drawing in the ...... Read More »
California Powerball
SUN MON TUE

WED

THU FRI

SAT


Next Draw: Wed Mar 27, 2019
$750.00 Million
Change: +$125.00 Million
Home | About Us | Privacy Policy | Site Map | Terms of Use | Contact Us
CALOTTERYX.COM is not associated with the official California State Lottery. The information contained in this website is provided for informational purposes only. Every effort has been made to ensure that the winning numbers and other information posted on this website are accurate. No valid claim may be based on the winning numbers or other information contained on this website. CALOTTERYX.COM makes no warranties, guarantees or representations, of any kind, express or implied, as to the content, accuracy, completeness, reliability or timeliness of the information contained in this website or in the sites of any links provided herein. The information should always be verified by contacting the Official Lottery before it is used in any way. In the event of a discrepancy between the numbers posted on this website and the official winning numbers, the official winning numbers shall control.