A single ticket in Washington won 747,000,000 Powerball jackpot in Monday night's drawing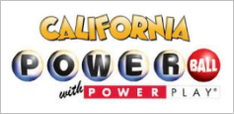 Updated: Monday, February 6, 2023 09:34 PM
One of the tickets sold in Washington for the Powerball lottery Monday night matched all six numbers drawn. The player matching all 5 numbers and the Powerball won the 747,000,000 jackpot. The winning numbers from Monday, February 6th, 2023 drawing were 05-11-22-23-69 and Powerball was 07. The winning ticket holder will have the choice of annuity payments for the entire prize amount of 747,000,000, or the cash payment in the amount of $403.1 million before taxes. The jackpot winner is highly suggested to sign the ticket, put it in a safe place and get in touch with lottery officials as soon as possible. Jackpot winner has the opportunity to select the cash value of the jackpot while claimng the prizes. If the winner does not make choice, the payment option will revert to annuity by default.
Along with the jackpot awarded on Monday, a lot more players walked away with big money. There were six second prize winning tickets from Monday night's Powerball drawing, matching the first five numbers except the Powerball number. The 5 second prize winning ticket(s) bought in Michigan(2) and New York(3) will collect $1 million cash. The other one second prize winner(s) from Texas also bought Power Play, which doubled the prize to $2 million cash win!
In addition, 58 tickets matched 4 of the 5 lotto numbers, as well as the Powerball number. Those tickets are each worth $10,000. 16 additional tickets at this prize level were also wisely purchased with the Power Play option that multiplied the prize 4 times to $40,000 cash!
With nine ways to win, the Monday night's drawing created 1,752,275 winning tickets across U.S. with a total amount of $0 prizes.
The jackpot of next Powerball drawing will be 20,000,000 with the cash option at $10.8 million for Wednesday, February 8th, 2023.
Powerball is an American popular lottery game sold in 44 member states as a shared jackpot game. The odds of winning any prizes is about 1 to 32. The odds of matching 6 Powerball numbers are about 1 in 292 million. The minimum Powerball grand prize is $40,000,000. Its annuity option is paid in 30 graduated payments. Winners can choose one-time lump-sum cash payout option instead.
Mon Feb 06, 2023 Powerball Payout of U.S.
Numbers Matched
Prizes
# Winners
5 of 5 + Powerball
$747,000,000
1
Washington-1

5 of 5
$1,000,000
5
Michigan-2
New York-3

4 of 5 + Powerball
$50,000
58
4 of 5
$100
1,117
3 of 5 + Powerball
$100
3,198
3 of 5
$7
65,762
2 of 5 + Powerball
$7
57,199
1 of 5 + Powerball
$4
390,565
Powerball Only
$4
873,654
Mon Feb 06, 2023 Powerball Payout of US(with PowerPlay)
Numbers Matched
Prizes
# Winners
5 of 5 with Power Play
$0
1
Texas-1

4 of 5 + Powerball with Power Play
$0
16
4 of 5 with Power Play
$0
326
3 of 5 + Powerball with Power Play
$0
928
3 of 5 with Power Play
$0
18,250
2 of 5 + Powerball with Power Play
$0
15,754
1 of 5 + Powerball with Power Play
$0
102,250
Powerball Only with Power Play
$0
223,191
Mon Feb 06, 2023 Powerball Payout of California(w/o PowerPlay)
Numbers Matched
Prizes
# Winners
5 of 5 + Powerball
$747,000,000
0
5 of 5
$1,000,000
0
4 of 5 + Powerball
$50,000
6
4 of 5
$100
168
3 of 5 + Powerball
$100
518
3 of 5
$7
10,169
2 of 5 + Powerball
$7
9,112
1 of 5 + Powerball
$4
62,561
Powerball Only
$4
142,212
Mon Feb 06, 2023 Powerball Payout of California(with PowerPlay)
Numbers Matched
Prizes
# Winners
More Powerball Payouts
A single ticket in Washington won 747,000,000 Powerball jackpot in Monday night's drawing


Monday, February 6th, 2023, 09:34 PM


One of the tickets sold in Washington for the Powerball lottery Monday night matched all six numbers drawn. The player matching ...... Read More »
Monday's Powerball jackpot moves to 747,000,000; 4 tickets won the second prize


Sunday, February 5th, 2023, 01:33 AM


Saturday night's Powerball lottery drawing has yielded no jackpot winner for the 700,000,000 grand prize. With no player matched ...... Read More »
Monday's Powerball jackpot increases to 747,000,000; Four players won the second prize


Saturday, February 4th, 2023, 11:00 PM


The projected jackpot for Saturday night's drawing was 700,000,000. According to Powerball, no player matched every number and the ...... Read More »
Massive Powerball jackpot up for grabs Saturday night


Thursday, February 2nd, 2023, 01:57 AM


The jackpot in the Powerball multistate lottery game keeps increasing and is going to be up to 700,000,000 for the next drawing on ...... Read More »
Saturday's Powerball jackpot goes to 700,000,000; 3 second prize tickets sold


Wednesday, February 1st, 2023, 11:00 PM


No player won Wednesday night's Powerball game drawing, worth 653,000,000, bringing the estimated grand prize on Saturday to ...... Read More »
Huge Powerball jackpot up for grabs Wednesday night


Tuesday, January 31st, 2023, 12:58 AM


The multi-state Powerball game jackpot has grew to a projected 653,000,000 dollars after there was no grand prize winner in ...... Read More »
The jackpot for Wednesday's Powerball drawing skyrockets to 653,000,000


Monday, January 30th, 2023, 11:56 PM


The estimated grand prize for Monday night's drawing was 613,000,000. According to official Powerball, nobody hit every number and ...... Read More »
Big Powerball jackpot up for grabs Monday night


Sunday, January 29th, 2023, 01:04 AM


The grand prize in the Powerball multi-state lottery game has been rolled up to 613,000,000. The cash option stands at an ...... Read More »
Enormous Powerball jackpot up for grabs Monday night


Saturday, January 28th, 2023, 11:00 PM


Monday's Powerball lottery jackpot jumped to 613,000,000, because no player matched all 5 white ball numbers plus the Powerball ...... Read More »
No one matched all 6 numbers last night. Powerball jackpot goes to 572,000,000 Saturday night


Thursday, January 26th, 2023, 01:13 AM


The multi-state Powerball game grand prize has climbed to 572,000,000 dollars after there was no jackpot winner in Wednesday's ...... Read More »
California Powerball
SUN MON TUE

WED

THU FRI

SAT


Next Draw: Wed Feb 8, 2023
20,000,000
Change: -727,000,000