Huge Powerball jackpot up for grabs Wednesday night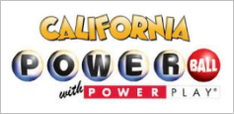 Updated: Monday, June 5, 2023 09:12 PM
Wednesday's Powerball game jackpot went to 285,000,000, since no ticket matched all 5 lotto numbers and the Powerball number drawn Monday night. The cash option for Wednesday will be a projected $148.1 million. Monday's 269,000,000 is the total grand prize amount - before taxes - if the prize is taken in annual installments. The winning numbers drawn Monday night, June 5th, 2023 were 02, 31, 45, 46, 49 and Powerball was 20.
Although there was no jackpot winner Monday evening, some players still walked away with large winnings. There was a single ticket that matched all five numbers and won the second prize. The 1 second prize winning ticket(s) bought in Wisconsin won $1,000,000 cash.
Additional prizes won Monday evening included 6 tickets that matched four white ball numbers as well as the Powerball and won $10,000. 5 additional players not just matched 4+1, but additionally purchased the Power Play option, multiplying the prizes by 4 for a total win of $40,000 each! Additional prizes won Monday evening included 177 tickets that matched 4 white numbers and won $100. 62 additional tickets at this prize level were also wisely purchased with the Power Play option that doubled the prize to $200 cash! 454 tickets matched three of the five lotto numbers, plus the Powerball number. These tickets are also each worth $100. There were 132 tickets matched 3+1 with Power Play option, doubled the winnings to win a total win of $200 each.
With nine different prize tiers, there were 372,122 tickets across the nation won $0 prizes in the Monday, June 5th, 2023 drawing.
Powerball is one of the most popular lottery games in the U.S. offered in 44 member states as a shared jackpot game. Powerball uses a 5/69+1/26 matrix from which winning numbers are chosen. Each play costs $2. Players can choose to spend 1 extra dollar to purchase the Power Play, which multiplies the original winnings except grand prize. The minimum Powerball advertised grand prize is 40 million dollar. The annuity option is paid in 30 graduated installments. Winners may choose one time lump sum cash payout option instead.
Mon Jun 05, 2023 Powerball Payout of U.S.
Numbers Matched
Prizes
# Winners
5 of 5 + Powerball
$269,000,000
0
5 of 5
$1,000,000
1
Wisconsin-1

4 of 5 + Powerball
$50,000
6
4 of 5
$100
177
3 of 5 + Powerball
$100
454
3 of 5
$7
11,779
2 of 5 + Powerball
$7
9,830
1 of 5 + Powerball
$4
76,152
Powerball Only
$4
184,631
Mon Jun 05, 2023 Powerball Payout of US(with PowerPlay)
Numbers Matched
Prizes
# Winners
5 of 5 with Power Play
$2,000,000
0
4 of 5 + Powerball with Power Play
$100,000
5
4 of 5 with Power Play
$200
62
3 of 5 + Powerball with Power Play
$200
132
3 of 5 with Power Play
$14
3,736
2 of 5 + Powerball with Power Play
$14
3,038
1 of 5 + Powerball with Power Play
$8
23,663
Powerball Only with Power Play
$8
58,456
Mon Jun 05, 2023 Powerball Payout of California(w/o PowerPlay)
Numbers Matched
Prizes
# Winners
5 of 5 + Powerball
$269,000,000
0
5 of 5
$113,240
0
4 of 5 + Powerball
$76,029
1
4 of 5
$517
28
3 of 5 + Powerball
$206
73
3 of 5
$8
2,044
2 of 5 + Powerball
$9
1,715
1 of 5 + Powerball
$5
13,659
Powerball Only
$4
32,758
Mon Jun 05, 2023 Powerball Payout of California(with PowerPlay)
Numbers Matched
Prizes
# Winners
More Powerball Payouts
Huge Powerball jackpot up for grabs Wednesday night


Monday, June 5th, 2023, 09:12 PM


Wednesday's Powerball game jackpot went to 285,000,000, since no ticket matched all 5 lotto numbers and the Powerball number drawn ...... Read More »
The jackpot for Monday's Powerball drawing soars to 269,000,000


Sunday, June 4th, 2023, 01:42 AM


The multi-state Powerball lottery grand prize has built to an estimated 269,000,000 dollars after there was no jackpot winner in ...... Read More »
Monday's Powerball jackpot goes to 269,000,000; 2 second prize tickets sold


Saturday, June 3rd, 2023, 11:32 PM


Monday's Powerball game jackpot is going to be worth an estimated 269,000,000 (lump-sum cash payout $139.8 million), because ...... Read More »
Saturday's Powerball jackpot goes to 262,000,000; 4 second prize tickets sold


Thursday, June 1st, 2023, 01:23 AM


Wednesday night's Powerball drawing has yielded no jackpot winner for the 239,000,000 grand prize. With nobody hit all 5 lotto ...... Read More »
Powerball jackpot rises to 262,000,000; Four players matched the first 5 numbers


Wednesday, May 31st, 2023, 11:00 PM


Wednesday night's Powerball lottery drawing has yielded no jackpot winner for the 239,000,000 grand prize. With nobody matched all ...... Read More »
Nobody won the jackpot last night. Powerball jackpot climbs to $239,000,000 Wednesday night


Monday, May 29th, 2023, 09:12 PM


The MUSL lottery official announced that the Monday, May 29th, 2023, POWERBALL's drawing resulted in a roll-over, producing a ...... Read More »
Monday's Powerball jackpot builds to 226,000,000; One ticket won the second prize


Saturday, May 27th, 2023, 11:00 PM


Wall Street is not the only place where fortunes are made and lost these days. One fortune is going to be up for grabs on Monday, ...... Read More »
Nobody hit the jackpot last night. Powerball jackpot climbs to 211,000,000 Saturday, May 27th, 2023


Wednesday, May 24th, 2023, 11:00 PM


The jackpot in the Powerball multistate lottery game keeps increasing and will be up to a projected 211,000,000 for the upcoming ...... Read More »
No jackpot winning ticket sold. Wednesday's Powerball jackpot breaks to $190,000,000


Monday, May 22nd, 2023, 09:12 PM


The grand prize in America's favorite Powerball lottery is on the move. Because no one correctly hit all 6 numbers in Monday's ...... Read More »
Monday's Powerball jackpot rises to 179,000,000; One ticket won the second prize


Saturday, May 20th, 2023, 11:00 PM


The multi-state Powerball jackpot has leaped to a projected 179,000,000 dollars after there was no grand prize winner in ...... Read More »
California Powerball
SUN MON TUE

WED

THU FRI

SAT


Next Draw: Wed Jun 7, 2023
$285,000,000
Change: +$16,000,000