A single Powerball winning lottery ticket worth $306 million was purchased in New Jersey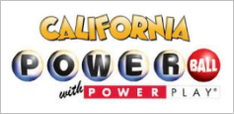 Updated: Sunday, May 20, 2018 01:26 AM
One of the tickets sold in New Jersey for the Powerball Saturday night matched all six numbers drawn. The player matching all five numbers and the Powerball won the $306 million grand prize. The numbers from Saturday, May 19th, 2018 drawing were 03, 06, 09, 17, 56 and Powerball was 25. The winning ticket holder will have the choice of annuity payments for the entire prize amount of $306 million, or the cash option of $182.8 million before tax withholding. The jackpot winner is encouraged to sign the ticket, place it in a secure place and get in touch with lottery officials as soon as possible. Jackpot winner has the opportunity to choose the cash value of the jackpot while claimng the prizes. If the winner does not make choice, the payment option will revert to annuity by default.
In addition to the grand prize hit on Saturday, May 19th, 2018, Powerball created far more happy winners walked away with large winnings. There were 5 2nd prize winners from Saturday night's Powerball drawing, matching the first five lotto numbers but not the Powerball number. The five lucky ticket(s) purchased in Florida(2), Minnesota(1), New York(1) and Texas(1), each won $1,000,000 cash by matching all 5 white ball numbers.
In addition, 35 tickets matched 4 of the 5 lotto numbers, plus the Powerball number. Those tickets are each worth $10,000. 14 additional tickets at this prize level were also wisely bought with the Power Play option that multiplied winnings 4 times to $40,000 cash! Other prizes won Saturday evening included 1063 tickets that matched 4 white ball numbers and won $100. 275 additional players not only matched 4 white ball, but additionally chose the Power Play option, double the prizes to a total win of $200 each! Additional prizes won Saturday evening included 2011 tickets that matched 3 white numbers in addition to the Powerball and won $100. 530 additional tickets of this prize level were also purchased with the Power Play option that doubled the prize to $200 cash.
With nine ways to win, there were a total of 1,060,550 tickets nationwide won a total of $0 prizes in the Saturday, May 19th, 2018 drawing.
The upcoming Powerball lotto drawing, Wednesday night, will feature a jackpot of $40 million with cash option $23.2 million.
Powerball lottery is played in 42 states, D.C. and the US Virgin Islands. The overall odds of winning any prizes is about 1 to 32. The odds of winning Powerball jackpot are 1 to 292,201,338. The minimum Powerball advertised jackpot starts at 40 million dollar. Its annuity option is paid in 30 graduated installments in 29 years. Winners may choose one time lump sum cash payout instead.
Sat May 19, 2018 Powerball Payout of U.S.
Numbers Matched
Prizes
# Winners
5 of 5 + Powerball
$306,000,000
1
New Jersey-1

5 of 5
$1,000,000
5
Florida-2
Minnesota-1
New York-1
Texas-1

4 of 5 + Powerball
$50,000
35
4 of 5
$100
1,063
3 of 5 + Powerball
$100
2,011
3 of 5
$7
54,499
2 of 5 + Powerball
$7
35,370
1 of 5 + Powerball
$4
238,634
Powerball Only
$4
541,520
Sat May 19, 2018 Powerball Payout of US(with PowerPlay)
Numbers Matched
Prizes
# Winners
5 of 5 with Power Play
$0
0
4 of 5 + Powerball with Power Play
$2,000,000
14
4 of 5 with Power Play
$150,000
275
3 of 5 + Powerball with Power Play
$300
530
3 of 5 with Power Play
$300
13,586
2 of 5 + Powerball with Power Play
$21
7,885
1 of 5 + Powerball with Power Play
$21
51,249
Powerball Only with Power Play
$12
113,873
Sat May 19, 2018 Powerball Payout of California(w/o PowerPlay)
Numbers Matched
Prizes
# Winners
5 of 5 + Powerball
$306,000,000
0
5 of 5
$2,414,877
0
4 of 5 + Powerball
$36,525
2
4 of 5
$264
138
3 of 5 + Powerball
$144
262
3 of 5
$5
8,177
2 of 5 + Powerball
$8
5,078
1 of 5 + Powerball
$5
35,069
Powerball Only
$4
81,556
Sat May 19, 2018 Powerball Payout of California(with PowerPlay)
Numbers Matched
Prizes
# Winners
More Powerball Payouts
One ticket bought in New Jersey won $306 million Powerball jackpot in Saturday night's drawing


Sunday, May 20th, 2018, 12:45 AM


The winning ticket for the Powerball lotto grand prize of $306 million was purchased in New Jersey. No one has however claimed the ...... Read More »
A single ticket bought in New Jersey won $306 million Powerball jackpot in Saturday night's drawing


Saturday, May 19th, 2018, 10:58 PM


One of the tickets purchased in New Jersey for the Powerball lotto Saturday night matched all six numbers drawn. The player ...... Read More »
Nobody hit the jackpot last night. Powerball jackpot leaps to $306 million Saturday, May 19th, 2018


Thursday, May 17th, 2018, 01:19 AM


The Powerball jackpot has been pumped up to a projected $306 million (cash option $182.8 million) for the next drawing in the ...... Read More »
The jackpot for Saturday's Powerball drawing skyrockets to $306 million


Wednesday, May 16th, 2018, 10:58 PM


The grand prize in the multi-state Powerball drawing grew to $306 million for the Saturday drawing. The lump-sum cash payout will ...... Read More »
The jackpot for Wednesday's Powerball drawing soars to $280 million


Sunday, May 13th, 2018, 01:22 AM


With no winner in the last drawing, the Powerball jackpot will be worth $280 million (cash value $167.3 million) the next time the ...... Read More »
The jackpot for Wednesday's Powerball drawing soars to $280 million


Saturday, May 12th, 2018, 11:00 PM


The Powerball multi-state lottery grand prize jumped to $280 million (cash option $167.3 million) Wednesday night when there were ...... Read More »
Massive Powerball jackpot up for grabs Saturday night


Thursday, May 10th, 2018, 12:53 AM


With no winner in the latest drawing, the Powerball grand prize will be worth a projected $257 million (lump-sum cash payout ...... Read More »
Saturday's Powerball jackpot breaks to $257 million; One second prize ticket sold


Wednesday, May 9th, 2018, 10:58 PM


The jackpot for Saturday Powerball went to $257 million (cash value $153.4 million) after no player hit all five white ball ...... Read More »
Powerball jackpot rolls up to $233 million Wednesday, May 9th, 2018; 2 second prize tickets sold


Sunday, May 6th, 2018, 01:52 AM


The Powerball lottery grand prize has been pumped up to a projected $233 million (lump-sum cash payout $139.1 million) for the ...... Read More »
The jackpot for Wednesday's Powerball drawing soars to $233 million


Saturday, May 5th, 2018, 10:58 PM


The lottery official announced that the Saturday, May 5th, 2018, POWERBALL's drawing resulted in a roll-over, creating a $233 ...... Read More »
California Powerball
SUN MON TUE

WED

THU FRI

SAT


Next Draw: Wed May 23, 2018
$40.00 Million
Change: -$266.00 Million