One single winner won $18 million jackpot from the California Super Lotto drawing Saturday night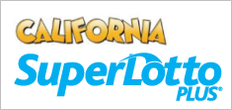 Updated: Saturday, December 26, 2020 09:22 PM
A lucky ticket holder is a whole lot richer this morning after winning last night's CA Super Lotto drawing valued at an estimated $7 million, Lottery officials stated. The winner matched all five numbers together with the Mega number drawn to claim the grand prize. The winning numbers drawn Saturday night, December 26th, 2020 were 04, 06, 16, 19, 32 with MEGA number 02. The jackpot winner is highly suggested to sign the ticket, put it in a secure place and get in touch with CA State lottery officials as soon as possible.
In addition to the grand prize awarded on Saturday, California Super Lotto generated a lot more pleased winners walked away with huge pile of cash. There were 4 tickets correctly matched the first 5 white ball winning numbers except the Mega ball and won the 2nd prize. The 4 winning ticket(s) which matched 5 numbers will collect $8,699 cash each. In the past year, the second prize paid the lowest $6,667 and highest $36,680 with an average payout $24,846.
Additional major winners Saturday night included 13 tickets that matched the first 4 winning numbers and the Mega number and won $1,338. The 13 third prize winning ticket(s) will collect $1,338 cash each. In the past year, the third prize payout ranged from $604 to $3,948 with an average payout $1,695.
With nine prize levels, the Saturday night's drawing generated winning tickets across California.
The next CA Super Lotto jackpot is estimated at $7 million for Wednesday night, December 30th, 2020.
California Super Lotto drawings are held 2 times a week every Wednesday and Saturday at 7:45 p.m. Pacific Time. To play California Super Lotto, go to any lottery retailer. Pick up a play slip and pick five numbers from 1 through 47 and 1 Mega number from 1 to 27. The odds of winning any prizes is about 1 to 23. The odds of winning California Super Lotto grand prize are about 1 in 45 million. The minimum California Super Lotto jackpot starts at $7 million. If no one wins the first prize, the first prize pool fund will be added to the next jackpot.
Sat Dec 26, 2020 Super Lotto Payout
Numbers Matched
Prizes
# Winners
5 + Mega
$18,000,000
1
5
$8,699
4
4 + Mega
$1,338
13
4
$93
311
3 + Mega
$51
509
3
$9
13,624
2 + Mega
$10
6,541
1 + Mega
$2
30,215
Mega
$1
44,961
More Super Lotto Payouts
Wednesday's California Super Lotto jackpot rolls up to $39 million; 4 players won the second prize


Saturday, April 17th, 2021, 09:22 PM


Saturday night's California Super Lotto drawing has yielded no jackpot winner for the $38 million grand prize. With no player ...... Read More »
Saturday's California Super Lotto jackpot climbs to $38 million; 4 second prize tickets sold


Wednesday, April 14th, 2021, 11:24 PM


The California Super Lotto game jackpot is on the move again. The jackpot for the Saturday, April 17th, 2021 drawing goes to $38 ...... Read More »
California Super Lotto jackpot climbs to $37 million Wednesday; 2 players won the second prize


Saturday, April 10th, 2021, 09:22 PM


The grand prize in the California Super Lotto game keeps increasing and is going to be up to a projected $37 million for the ...... Read More »
Saturday's California Super Lotto jackpot rolls up to $36 million; 5 tickets won the second prize


Wednesday, April 7th, 2021, 09:22 PM


Without a grand prize winner in the latest drawing, the California Super Lotto game has carried over its jackpot to $36 million ...... Read More »
California Super Lotto jackpot climbs to $35 million; 2 second prize tickets sold


Saturday, April 3rd, 2021, 09:22 PM


The California Super Lotto grand prize is on the move. Since nobody correctly matched all six numbers in Saturday's drawing, the ...... Read More »
California Super Lotto jackpot goes to $34 million Saturday, April 3rd, 2021; 3 second prize tickets sold


Wednesday, March 31st, 2021, 09:22 PM


The grand prize in the California Super Lotto game has been rolled up to $34 million. ...... Read More »
California Super Lotto jackpot rolls up to $33 million Wednesday; 4 players won the second prize


Saturday, March 27th, 2021, 09:22 PM


Wednesday's California Super Lotto game grand prize is going to be worth $33 million because no one matched all six numbers in ...... Read More »
California Super Lotto jackpot rolls up to $32 million Saturday, March 27th, 2021; 2 second prize tickets sold


Wednesday, March 24th, 2021, 09:22 PM


The CA lottery official announced that the Wednesday, March 24th, 2021, California Super Lotto drawing resulted in a carry over, ...... Read More »
Wednesday's California Super Lotto jackpot rolls up to $31 million; 2 second prize tickets sold


Saturday, March 20th, 2021, 09:22 PM


The jackpot for Wednesday California Super Lotto increased to $31 million after nobody matched all 6 numbers Saturday night. The ...... Read More »
Saturday's California Super Lotto jackpot moves to $30 million; 1 second prize tickets sold


Wednesday, March 17th, 2021, 10:54 PM


The California Super Lotto game grand prize is on the move again. The jackpot for the Saturday, March 20th, 2021 drawing moves to ...... Read More »
California Super Lotto
SUN MON TUE

WED

THU FRI

SAT


Next Draw: Wed Apr 21, 2021
$39.00 Million
Change: +$1.00 Million
Home | About Us | Privacy Policy | Site Map | Terms of Use | Contact Us
CALOTTERYX.COM is not associated with the official California State Lottery. The information contained in this website is provided for informational purposes only. Every effort has been made to ensure that the winning numbers and other information posted on this website are accurate. No valid claim may be based on the winning numbers or other information contained on this website. CALOTTERYX.COM makes no warranties, guarantees or representations, of any kind, express or implied, as to the content, accuracy, completeness, reliability or timeliness of the information contained in this website or in the sites of any links provided herein. The information should always be verified by contacting the Official Lottery before it is used in any way. In the event of a discrepancy between the numbers posted on this website and the official winning numbers, the official winning numbers shall control.