Saturday's California Super Lotto jackpot goes to 30,000,000; 1 players won the second prize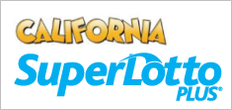 Updated: Wednesday, February 1, 2023 10:16 PM
The grand prize in California Super Lotto lottery drawing jumped to 30,000,000 for the Saturday drawing. None of the tickets sold for Wednesday's 29,000,000 drawing hit six winning numbers. The numbers from Wednesday, February 1st, 2023 night's drawing were 09, 20, 21, 30, 36 and MEGA number 22. The California Super Lotto grand prize has been growing for 23 draws since Wednesday, November 16th, 2022. A single lucky player walked away with $41 million grand prize in Saturday, November 12th, 2022 drawing.
While the grand prize was not hit Wednesday evening, some people still walked away with big money. There was a sole lucky player that matched the first five lotto numbers except the Mega ball number and won the 2nd prize. The payout is $38,938. The 1 lucky winning ticket(s) which matched 5 numbers would win $38,938 cash. In the past 12 months, the second prize paid between $8,223 and $45,416 with an average payout in the amount of $27,881.
In addition, 10 tickets matched the first 4 lotto numbers in addition to the the Mega ball. The tickets are each worth $1,946. The 10 third prize winning ticket(s) will collect $1,946 cash each. In the past 12 months, the third prize paid the lowest $552 and highest $3,811 with an average payout $1,651.
With 9 different prize tiers, the Wednesday night's drawing generated winning tickets across the state of California.
California Super Lotto drawings are held every Wednesday and Saturday at 7:45 p.m. Pacific Time. To play California Super Lotto, go to any lottery retailer. Pick up a play slip and pick five numbers from 1 through 47 and 1 Mega number from 1 to 27. The odds of winning is about 1 to 23. The chances of winning California Super Lotto grand prize are about 1 in 45 million. The minimum California Super Lotto grand prize is $7,000,000. If no ticket wins the top prize, the first prize pool fund will be carried over to the next jackpot.
Wed Feb 01, 2023 Super Lotto Payout
Numbers Matched
Prizes
# Winners
5 + Mega
$29,000,000
0
5
$38,938
1
4 + Mega
$1,946
10
4
$104
312
3 + Mega
$58
499
3
$10
13,767
2 + Mega
$10
7,156
1 + Mega
$2
34,848
Mega
$1
52,432
More Super Lotto Payouts
Saturday's California Super Lotto jackpot goes to 30,000,000; 1 players won the second prize


Wednesday, February 1st, 2023, 10:16 PM


The grand prize in California Super Lotto lottery drawing jumped to 30,000,000 for the Saturday drawing. None of the tickets sold ...... Read More »
Wednesday's California Super Lotto jackpot increases to 29,000,000; 1 players won the second prize


Saturday, January 28th, 2023, 10:00 PM


The California Super Lotto grand prize has jumped up to an estimated 29,000,000 for the next drawing Wednesday night. The jackpot ...... Read More »
Saturday's California Super Lotto jackpot goes to 28,000,000; 1 tickets won the second prize


Wednesday, January 25th, 2023, 10:00 PM


The jackpot in the California Super Lotto game has been increased to 28,000,000. ...... Read More »
No jackpot winning ticket sold. Wednesday's California Super Lotto jackpot increases to 27,000,000


Saturday, January 21st, 2023, 10:00 PM


The California Super Lotto jackpot has jumped up to an estimated 27,000,000 for the next drawing Wednesday night. The grand prize ...... Read More »
No one won the jackpot last night. California Super Lotto jackpot builds to 26,000,000


Wednesday, January 18th, 2023, 10:16 PM


There was no ticket sold with all six winning numbers in the latest California Super Lotto drawing, and the projected grand prize ...... Read More »
Wednesday's California Super Lotto jackpot increases to 25,000,000; 2 second prize tickets sold


Saturday, January 14th, 2023, 10:12 PM


Without a grand prize winner in the last drawing, the California Super Lotto game has carried over the grand prize to 25,000,000 ...... Read More »
California Super Lotto jackpot rolls up to 24,000,000 Saturday night; 1 tickets won the second prize


Wednesday, January 11th, 2023, 10:30 PM


The projected grand prize for Wednesday night's drawing was 23,000,000. According to official California lottery, no player hit ...... Read More »
Wednesday's California Super Lotto jackpot moves to 23,000,000; 1 second prize tickets sold


Saturday, January 7th, 2023, 10:00 PM


No player won Saturday night's California Super Lotto drawing, worth 22,000,000, bringing the projected jackpot on Wednesday to ...... Read More »
Saturday's California Super Lotto jackpot rolls up to 22,000,000; 1 players won the second prize


Wednesday, January 4th, 2023, 10:00 PM


The California Super Lotto jackpot is on the move. Because no player correctly hit all 6 numbers in Wednesday's drawing, the ...... Read More »
Wednesday's California Super Lotto jackpot moves to 21,000,000; 3 players won the second prize


Saturday, December 31st, 2022, 10:00 PM


The grand prize in the California Super Lotto game continues going up and is going to be up to an estimated 21,000,000 for the ...... Read More »
California Super Lotto
SUN MON TUE

WED

THU FRI

SAT


Next Draw: Sat Feb 4, 2023
30,000,000
Change: +1,000,000