A single Powerball winning lottery ticket worth $238 million was sold in Florida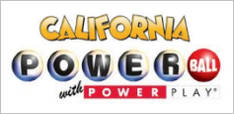 Updated: Sunday, March 28, 2021 01:32 AM
A ticket sold in Florida matched all six numbers to win last night's Powerball lotto grand prize worth $238 million. The numbers from Saturday, March 27th, 2021 drawing were 06, 14, 38, 39, 65 with Power Ball 06. The winner can take a cash option worth $159.8 million before taxes, or choose to receive 29-year, 30-installment annuity option. The jackpot winner is encouraged to sign the ticket, put it in a secure place and contact lottery officials as soon as possible. Jackpot winner has the opportunity to select the cash value of the jackpot while claimng the prizes. If the winner doesn't make choice, the payment option will revert to annuity by default.
In addition to the jackpot won on Saturday, March 27th, 2021, Powerball produced many more happy winners walked away with huge pile of cash. A total of 19 lucky winners won the 3rd prize with or without Power Play option. 6 additional tickets at this prize level were also wisely bought with the Power Play option that multiplied the prize 4 times to $40,000 cash!
Also, 383 tickets matched four of the five lotto numbers. Those tickets are each worth $100. There were 92 tickets matched 4 white ball with Power Play option, doubled the prizes to a total win of $200 each! There were 1045 tickets that correctly matched three white ball numbers plus the Powerball and also won $100. 296 additional players not only matched 3+1, but also purchased the Power Play option, doulbled the winnings to $200 cash each ticket.
With nine different prize tiers, the Saturday night's drawing created 770,919 winning tickets nationwide with a total amount of $0 prizes.
The upcoming Powerball game drawing, Wednesday, March 31st, 2021, will feature a jackpot of $20 million with cash option $13.6 million.
America's favorite Powerball game is played in 42 states, D.C. and the US Virgin Islands. To play Powerball, pick 5 numbers from 1 to 69 then pick 1 Powerball number from a set of 26. The minimum Powerball advertised jackpot is $40,000,000. Its annuity option is paid in 30 yearly increment payments. Winners may select one-time lump sum cash payout instead.
Sat Mar 27, 2021 Powerball Payout of U.S.
Numbers Matched
Prizes
# Winners
5 of 5 + Powerball
$238,000,000
1
Florida-1

5 of 5
$1,000,000
0
4 of 5 + Powerball
$50,000
13
4 of 5
$100
383
3 of 5 + Powerball
$100
1,045
3 of 5
$7
24,146
2 of 5 + Powerball
$7
20,775
1 of 5 + Powerball
$4
161,572
Powerball Only
$4
391,736
Sat Mar 27, 2021 Powerball Payout of US(with PowerPlay)
Numbers Matched
Prizes
# Winners
5 of 5 with Power Play
$2,000,000
0
4 of 5 + Powerball with Power Play
$150,000
6
4 of 5 with Power Play
$300
92
3 of 5 + Powerball with Power Play
$300
296
3 of 5 with Power Play
$21
6,837
2 of 5 + Powerball with Power Play
$21
5,799
1 of 5 + Powerball with Power Play
$12
46,539
Powerball Only with Power Play
$12
111,679
Sat Mar 27, 2021 Powerball Payout of California(w/o PowerPlay)
Numbers Matched
Prizes
# Winners
5 of 5 + Powerball
$238,000,000
0
5 of 5
$2,562,716
0
4 of 5 + Powerball
$26,429
2
4 of 5
$388
68
3 of 5 + Powerball
$160
171
3 of 5
$7
4,116
2 of 5 + Powerball
$8
3,487
1 of 5 + Powerball
$5
26,796
Powerball Only
$4
64,076
Sat Mar 27, 2021 Powerball Payout of California(with PowerPlay)
Numbers Matched
Prizes
# Winners
More Powerball Payouts
Saturday's Powerball jackpot rises to $183 million; Two second prize tickets sold


Thursday, May 13th, 2021, 12:36 AM


The jackpot in America's favorite Powerball lottery is on the move. Because no one correctly hit all five lotto numbers plus the ...... Read More »
Saturday's Powerball jackpot breaks to $183 million; 2 tickets matched the first 5 numbers


Wednesday, May 12th, 2021, 11:00 PM


The Powerball lottery grand prize is on the move again. The grand prize for the Saturday, May 15th, 2021 drawing builds to $183 ...... Read More »
Wednesday's Powerball jackpot rises to $168 million; Three second prize tickets sold


Sunday, May 9th, 2021, 01:51 AM


The multi-state Powerball lottery grand prize has grew to a projected $168 million dollars after there was no grand prize winner ...... Read More »
Wednesday's Powerball jackpot builds to $168 million; 3 tickets matched the first 5 numbers


Saturday, May 8th, 2021, 11:00 PM


The Powerball grand prize is on the move again. The jackpot for the Wednesday, May 12th, 2021 drawing moves to $168 million with ...... Read More »
Saturday's Powerball jackpot rises to $157 million; Two tickets won the second prize


Thursday, May 6th, 2021, 12:52 AM


The MUSL lottery official announced that the Wednesday, May 5th, 2021, POWERBALL's drawing resulted in a roll-over, creating a ...... Read More »
Powerball jackpot jumps to $157 million Saturday, May 8th, 2021; 2 second prize tickets sold


Wednesday, May 5th, 2021, 11:00 PM


The MUSL lottery official announced that the Wednesday, May 5th, 2021, POWERBALL's drawing resulted in a rollover, producing a ...... Read More »
No one won the jackpot last night. Powerball jackpot climbs to $142 million


Sunday, May 2nd, 2021, 01:27 AM


With no winner in the latest draw, the Powerball lottery jackpot is going to be worth a projected $142 million (cash value $97.9 ...... Read More »
No ticket matched all 6 numbers. Wednesday's Powerball jackpot rolls up to $142 million


Saturday, May 1st, 2021, 11:00 PM


No player matched all the Powerball game 5 lotto numbers plus the Powerball number for Saturday, May 1st, 2021 (that includes you) ...... Read More »
Saturday's Powerball jackpot increases to $129 million; Two second prize tickets sold


Thursday, April 29th, 2021, 12:45 AM


Saturday's Powerball jackpot rolled up to $129 million, because no ticket hit all 6 numbers drawn Wednesday night. The cash value ...... Read More »
Saturday's Powerball jackpot breaks to $129 million; 2 second prize tickets sold


Wednesday, April 28th, 2021, 11:00 PM


There were no Powerball game jackpot winners for Wednesday's $116 million dollar drawing, so the jackpot will rise to an estimated ...... Read More »
California Powerball
SUN MON TUE

WED

THU FRI

SAT


Next Draw: Sat May 15, 2021
$183.00 Million
Change: +$15.00 Million