California Powerball Results, Intelligent Picks, Lotto Wheels
Updated: Thursday, October 8th, 2015 12:01 AM
California Powerball | Ca Powerball Results | Calottery Powerball
#
Draw Date
Winning Numbers
Power Ball
PowerPlay
Wed Oct 07, 2015
Sat Oct 03, 2015
Wed Sep 30, 2015
Sat Sep 26, 2015
Wed Sep 23, 2015
Sat Sep 19, 2015
Wed Sep 16, 2015
Sat Sep 12, 2015
Wed Sep 09, 2015
Sat Sep 05, 2015
Place mouse over or click to view


California(CA) Powerball Prizes and Odds

California Powerball News and Payout for Wednesday, October 7th, 2015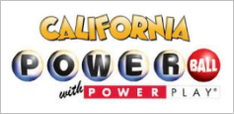 Updated: Wednesday, October 7, 2015 11:12 PM
No player won Wednesday night's Powerball drawing, worth $50 million, bringing the projected grand prize on Saturday to $60 million. The lump-sum cash payout stands at a projected $38.4 million. The numbers from Wednesday, October 7th, 2015 drawing were 18-30-40-48-52 and Powerball was 09.
While the grand prize was not hit Wednesday evening, some players still walked away with big money. There were four lucky winners correctly matched the first five lotto numbers but missed Powerball number, which won the second prize. The four second prize winning ticket(s) sold in California(1), Florida(1), Georgia(1) and New York(1) will collect $1,000,000 cash.
Additional prizes won Wednesday night included 6 tickets that matched 4 white numbers together with Powerball and won $10,000. There were 2 tickets matched 4+1 with Power Play option, multiplying the winnings by 4 for a total win of $40,000 each! Other prizes won Wednesday evening included 267 tickets that matched 4 white numbers and won $100. 79 additional tickets of this prize level were also wisely purchased with the Power Play option that doubled winnings to $200 cash! There were 608 tickets that matched three white ball numbers plus the Powerball and also won $100. 141 additional players not just matched 3+1, but also bought the Power Play option, doulbled the winnings to $200 cash each ticket.
With nine prize tiers, there were a total of 430,900 tickets across the nation won $6,831,904 prizes in the Wednesday, October 7th, 2015 drawing.
Powerball is an American popular lottery game sold in 44 member states as a shared jackpot game. The overall odds of winning is about 1 to 32. The odds of winning Powerball grand prize are about 1 in 175 million. The minimum Powerball grand prize is 40 million dollar. The annuity option is paid in 30 yearly increment payments in 29 years. Winners may select one time lump sum cash payout option instead.
Click here for detailed information of California Powerball payout and news.
About California Powerball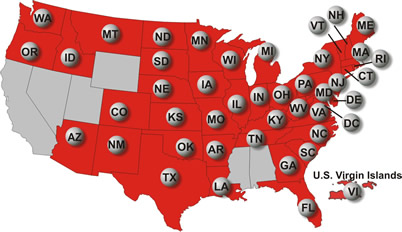 Lottery enthusiasts in the state of California can look forward to trying their hand at the California Powerball lottery which will be available in this state from April 2013. The Powerball lottery already has a huge following in the United States thanks to the size of its jackpot. The starting jackpot here is $40 million but the record as of this date is a whopping $587.5 million which was won in 2012. The biggest haul prior to that was $365 million and this record was set in 2006. The second prize in the California Powerball lottery is $1,000,000 and this amount is paid in cash.
As of now, California is just one of eight states that do not participate in the Powerball lottery. However, the California Lottery Commission has realized that the state is losing out by not participating in this immensely popular lottery. In fact, there are 42 distinct Powerball lotteries in existence in the United States, in addition to ones operated by the U.S. Virgin Islands and the District of Columbia. It is expected that California Powerball lottery will bring in revenues ranging from $80-$120 million in the first year alone.
Like other Powerball lotteries, the California Powerball lottery will also be a cash game that has a very big jackpot. A participant is required to buy a ticket for $2 against which he or she will be given a playcard with numbers printed on it. The participant then has to select any five separate numbers ranging from 1 to 59 in addition to a Powerball number from a field of 1 through 35. The Powerball number does not have to be a unique one and can match any of the first five numbers.
Very few people know that California Powerball will help improve the finances of the state. Only half of the money collected through ticket sales is contributed to the prize money. A quarter of the money goes to the federal government as taxes. The balance money is used to fund a variety of beneficiary programs (after administrative overheads are paid for). In addition, the people who win money on the California Powerball lottery also have to pay taxes on the amount.
The California Powerball lottery will be drawn every Wednesday and Saturday at 10:59 p.m. EST. The organizers shut down sales for the draw 59 minutes before the draw. The winner can ask for the money as a onetime payment or as an annuitized prize that is paid out over a fixed period of 29 years. If the winner chooses the annuitized option then the amount paid yearly will be increased with each payment, using a percentage of annual rise as determined beforehand by the company
How to play California Powerball?

It is very easy to play the California Powerball lottery. There are a few steps that have to be followed.
First, purchase a California Powerball lottery playcard. It costs only $2 and it is easily available because many retailers sell it.
Fill in the numbers of your choice in the designated area of the California Powerball playcard. Each playcard has 5 game panels printed on it. You have to select 5 different numbers ranging from 1 through 59 to be filled in the upper section of the panels. This section is red in color. You'll have to select the Powerball number from the lower section of the playcard which is white in color. Here, the numbers are in the range of 1 through 35. If you feel that you want to choose your own numbers then you can do so. If you feel that it is better to use random numbers then you could let the computer select the numbers. You'll have to use the QUICK PICK option in this case. This option is also the preferred one if you are pressed for time.
You will not be permitted to erase any numbers you have filled in your California Powerball Playcard. Therefore, you should be careful when filling in the numbers. If you are particular about not playing a number that you have filled in then you only have the option of filling in the VOID box and moving on to the next game.
You don't have to specify at the outset how the California Powerball prize money will be paid to you. If you do win prize money on the California Powerball lottery then you will get the money within 60 days of claiming your prize. You can ask for the money in cash upfront or in annual installments. You have to make a choice within 60 days failing which the California Powerball prize money will be paid to you as an annuity over 29 years. The company will do security verification if the prize is more than $50000 and is not claimed.

Give the California Powerball playcard back to the retailer in order to complete formalities. Only when this is done will the playcard be processed. You will be given a ticket in exchange for each playcard that you give for processing.
You can use the exact same numbers in more than one game of California Powerball. The way to do this is by going for the MULTI DRAWS option. You can play up to 26 California Powerball lottery draws in succession. Please note that you will be charged $2 for every game you play using the MULTI DRAWS option.
You will not be permitted to cancel California Powerball tickets if you have bought them. Therefore, you need to check the details printed on them. Do not forget to crosscheck the numbers and dates on the tickets handed to you by the retailer after processing.
When Can California Powerball Be Played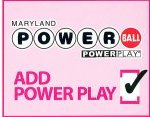 The California Powerball lottery can be played on any day of the week (except draw nights) from 4:00 am through 3:30 am. Draw nights are on Wednesday and Saturday. On these days, retailers stop selling tickets at 9:00 pm. There are bound to be long queues of people wanting to play the California Powerball lottery on this day. Its best if you turn up at the retailer with plenty of time to spare or else you might not get to play.
Use Power Play Option to Multiply Your Winnings. You can go for the Power Play option by paying $1 extra per game. This will enable you to increase the money you win at California Powerball (as long as it is a non-Jackpot prize).


California Powerball
SUN MON TUE

WED

THU FRI

SAT


Next Draw: Sat Oct 10, 2015
$60.00 Million
Change: +$10.00 Million