California MEGA Millions Results, Intelligent Picks, Lotto Wheels
Updated: Wednesday, December 31st, 1969 07:00 PM
Mega Millions | Calottery Mega Millions
#
Draw Date
Winning Numbers
Mega Ball
Megaplier
Tue Mar 24, 2015
Fri Mar 20, 2015
Tue Mar 17, 2015
Fri Mar 13, 2015
Tue Mar 10, 2015
Fri Mar 06, 2015
Tue Mar 03, 2015
Fri Feb 27, 2015
Tue Feb 24, 2015
Fri Feb 20, 2015
Place mouse over or click to view


California(CA) MEGA Millions Prizes and Odds

California MEGA Millions News and Payout for Tuesday, March 24th, 2015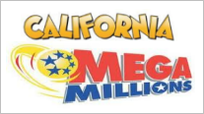 Updated: Tuesday, March 24, 2015 11:12 PM
One ticket matched all 6 numbers in Tuesday, March 24th, 2015's Mega Millions lotto drawing to win the estimated $59 million jackpot, according to lottery officials. The winning ticket was sold in New York. The numbers drawn Tuesday night, March 24th, 2015 were 02-23-32-45-55 with Mega Ball 12 and Megaplier x2. The winner can either take a cash option worth $38.9 million before taxes, or choose to receive 26-year annuity option with yearly payment approximately of $2.27 million before taxes. The grand prize winner is encouraged to sign the ticket, place it in a safe place and get in touch with lottery officials as soon as possible. Jackpot winner has the chance to select the cash value of the jackpot while claiming the prize. If the winner does not make choice, the payment option will revert to annuity by default.
Along with the jackpot awarded on Tuesday, Mega Millions produced a lot more happy winners walked away with huge pile of cash. There were 2 second prize winners from Tuesday night's Mega Millions drawing, matching all 5 lotto numbers except the Mega Ball number. The 2 second prize winning ticket(s) bought in Florida(1), Missouri(1) and New York(1) won $250,000 cash each.
Other prizes won Tuesday evening included 31 tickets that matched 4 white numbers together with Mega Ball and won $10,000. Other prizes won Tuesday evening included 321 tickets that matched four lotto numbers and won $150. 1502 tickets matched three of the five lotto numbers, plus the Mega Ball number. These tickets are also each worth $150.
With nine different prize levels, there were a total of 2,403,358 winning tickets sold across U.S. in the Tuesday, March 24th, 2015 drawing.
The new Mega Millions lottery top prize is estimated at $15 million for Friday night. The cash option will be $9.9 million.
Mega Millions is a consortium involving 44 state lotteries. Each play costs $1. In some states, players can choose to pay 1 extra dollar to buy the Megaplier option, which multiplies the original winnings 2 to 5 times except jackpot. The minimum Mega Millions advertised jackpot starts at 12 million dollar. The annuity option is paid in 26 equal yearly installments. Winners can choose one lump-sum cash payout option instead.
Contrary to other Mega Millions participants, all the nine prize tiers of California Mega Millions are parimutuel, rather than non-jackpot prize having a fixed value. This causes different prize amounts for equivalent winning tickets sold in California when compared to those sold in other Mega Millions states. As an example, the 2nd Mega Millions prizes is $250,000 could pay the winner over $1000,000 due to the pari-mutuel payout system of California lottery. For the same reason, California state lottery does not offer Megaplier like other Mega Millions participants.
There were 184,460 Mega Millions winning tickets sold in the state of California. Find below the CA Mega Millions payout highlights for the Tuesday night's drawing.
5 ticket(s) matched 4 of 5 + Mega Ball and won $3,710 each. In the past 1 year, tickets matched 4 of 5 + Mega Ball in CA Mega Millions drawing, won from $2,351 to $17,201, with an average of $6,091 payout.
53 ticket(s) matched 4 of 5 and won $490 each. In the past 1 year, tickets matched 4 of 5 in CA Mega Millions drawing, won from $234 to $805, with an average of $530 payout.
265 ticket(s) matched 3 of 5 + Mega Ball and won $48 each. In the past 1 year, tickets matched 3 of 5 + Mega Ball in CA Mega Millions drawing, won from $28 to $67, with an average of $51 payout.
Click here for detailed information of California MEGA Millions payout and news.
About California Mega Millions
California Mega Millions - All you need to become a Millionaire is $1 and lady luck smiling on you.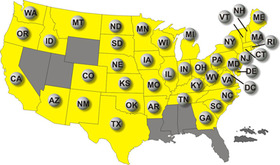 Can you imagine a lottery where 94% of the ticket cost is diverted back to public? That is what California Mega Millions does for all of you.
California Lottery was started in 1985 after lottery was legalised in California in the year 1984. Later California Lottery started participating in the already existing and popular lottery called Mega Millions, thereby giving birth to California Mega Million.
An unbelievable $ 12,000,000 is the jackpot prize. Just imagine what all you can do with this kind of money.
The popular lottery - Mega Millions also called MM is a lottery that is available or played across multiple states in America. The name of the Mega Millions lottery earlier was .The Big Game..
In California Mega Millions, you need to select any 6 numbers from two different groups of numbers. The 1st group of numbers is from 1 to 56 and the 2nd group of numbers is from 1 to 46. If six numbers match, you win the jackpot. In California, prizes are pari-mutuel which means the payouts depends on the quantity of tickets sold and within that, the quantity of tickets have won the games.
You can claim your California Mega Millions prize from 2 modes of payment. One is annual payment where you will be provided in 26 annual payments and the other is cash payment where full amount is paid.
The California Mega Millions draws are conducted 2 days a week on Tuesday and Friday. The draw is at 7.45 pm.
How to play California Mega Millions?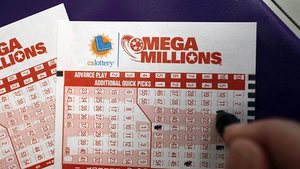 California Mega Millions can be played in 4 easy steps - Find, Pick, Buy, Play.
Visit your nearest California Mega Millions retailer. There are 20,000 California Mega Millions retail shops.
Once you convey your wish to play the California Mega Millions game, the retailer would give you a play slip.
You need to then pick 5 numbers you consider lucky from 2 groups of numbers. The 1st 4 numbers you need to choose is from 1 to 56 and the 5th numbers you need to choose is from 1 to 46.
You need to choose & mark these numbers on the California Mega Millions pay slip.
In case you are unable to choose the numbers on your own, use the Quick Pick facility where a computer would choose the numbers for you randomly.
Each California Mega Millions play slip contains 5 plays. You need to buy more pay slips to play more games.
There is also a feature in called Advance Play which permits you to bet on the same numbers on successive draws.
In case you are availing Quick Pick, you are permitted up to 10 plays on the same play slip.
While marking on the pay slip, see that you use only black ink or blue ink pens. Other colours are not valid. In case you made mistake, instead of erasing, use the VOID box to make your mark.
Once you have ensured that you have marked your California Mega Millions pay slip correctly, hand it over to the retailer along with $1.You would then be given a ticket. This ticket you receive also acts as a receipt.

Check the correctness of the ticket you have received for the date, the numbers you have placed bet on, draw details and the amount paid for the ticket.
Once you are convinced that the information available on the California Mega Millions ticket is correct, place your signature on the back side of the ticket.
It is to be noted that a California Mega Millions ticket that is once sold will not, under any circumstance, be cancelled.
The tickets are bar coded. You can check you winning status either by scanning your ticket at the retailer or by visiting the California Mega Millions website.
More About California Mega Millions
The California Mega Millions draw is usually conducted in the city of Atlanta in Georgia. It is conducted by WSB-TV.
For very large draws, the Mega Millions draw is sometimes conducted in New York City's Times Square.
The first 5 numbers are chosen using white colored balls and the 6th number is called the Mega Ball number. The 2 sets of numbers are drawn using different machines.
Unlike other states, Megaplier, a $2 game, is not offered as a part of California Mega Millions.
Prizes
The chance of winning a California Mega Millions jackpot is 1 in 175,711,536.
The chance of winning any prize is 1 in 40.
There are chances that there is more than one winner in a California Mega Millions draw. In such a case the prize is shared among the winners. However the number of winners, if belonging to the same group, should not be more than 100.
Suppose the winner dies before collecting the prize money, his / her heir can collect the California Mega Millions prize money. There is of course a formal procedure for the same.
The winners should claim or collect their prize within 180 days. If not collected, the prize will be awarded to the state of California and in turn fund schools and colleges.
The prizes of California Mega Millions above $599 are taxable. However there is no state/ or local tax pertaining to California.
It is mind blowing to know that the largest or biggest jackpot ever won in Mega Millions is of prize money $ 656,000,000 which is in 26 annual payments or an equivalent cash amount of $474,000,000. This was in the year 2012.
The 2nd highest jackpot (payable in 26 annual instalments) that was won was $390 million and the 3rd largest is $380 million.
Payment
You have to claim the jackpot prize within a year unlike other Mega Millions prizes which give a period of 180 days period. Thereafter you have 60 days to choose either the cash or the 26 annual payments.
In case of prizes other than jackpot, the same needs to be claimed within 180 days.
Eligibility
You need to be at least 18 years old if you need to play California Mega Millions.
Younger people . do not lose heart. You can win or collect the prizes on tickets that have been gifted to you.


California Mega Millions
SUN MON

TUE

WED THU

FRI

SAT


Next Draw: Fri Mar 27, 2015
$15.00 Million
Change: -$44.00 Million