Wednesday's Powerball jackpot climbs to 835,000,000; 4 second prize tickets sold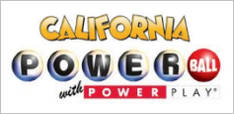 Updated: Monday, September 25, 2023 09:12 PM
The jackpot in the Powerball multistate lottery game continues going up and will be up to an estimated 835,000,000 for the upcoming drawing on Wednesday. The lump-sum cash payout stands at an estimated $390.4 million. The amount was rolled over since no one matched all five white ball numbers and the Powerball number to win the 785,000,000 grand prize Monday night. The winning numbers drawn Monday night, September 25th, 2023 were 10-12-22-36-50 with Power Ball 04. Nobody won the Powerball grand prize in the past 29 draws since Saturday, July 22nd, 2023. A single lucky player from California won the 1,000,000,000 grand prize in Wednesday, July 19th, 2023 drawing.
While the grand prize was not hit Monday evening, some players still walked away with big money. There were 4 2nd prize winners from Monday night's drawing, matching all 5 lotto numbers except the Powerball number. The 4 second prize winning ticket(s) purchased in Florida(3) and Oregon(1) won 1 million dollar cash.
Other prizes won Monday evening included 32 tickets that matched 4 white numbers as well as the Powerball and won $10,000. 6 additional players not only matched 4+1, but in addition purchased the Power Play option, multiplying the winnings by 4 for a total win of $40,000 each! Other prizes won Monday night included 754 tickets that matched 4 white numbers and won $100. 180 additional tickets at this prize level were also wisely purchased with the Power Play option that doubled the prize to $200 cash! There were 1914 tickets that matched three white ball numbers plus the Powerball and also won $100. 474 additional players not just matched 3+1, but also purchased the Power Play option, doulbled the winnings to $200 cash each ticket.
With 9 different prize levels, the Monday night's drawing generated 1,285,877 winning tickets across U.S. with a total amount of $0 prizes.
Powerball is an American popular lottery game sold in 44 member states as a shared jackpot game. Each play costs $2. Players can choose to pay $1 extra to buy the Power Play option, which increases the winnings but not grand prize. The minimum Powerball advertised grand prize is 40 million dollar. Its annuity option is paid in 30 graduated payments. Winners may choose one time lump-sum cash payout option instead.
Mon Sep 25, 2023 Powerball Payout of U.S.
Numbers Matched
Prizes
# Winners
5 of 5 + Powerball
$785,000,000
0
5 of 5
$1,000,000
4
Florida-3
Oregon-1

4 of 5 + Powerball
$50,000
32
4 of 5
$100
754
3 of 5 + Powerball
$100
1,914
3 of 5
$7
46,417
2 of 5 + Powerball
$7
38,345
1 of 5 + Powerball
$4
280,908
Powerball Only
$4
648,017
Mon Sep 25, 2023 Powerball Payout of US(with PowerPlay)
Numbers Matched
Prizes
# Winners
5 of 5 with Power Play
$2,000,000
0
4 of 5 + Powerball with Power Play
$100,000
6
4 of 5 with Power Play
$200
180
3 of 5 + Powerball with Power Play
$200
474
3 of 5 with Power Play
$14
12,373
2 of 5 + Powerball with Power Play
$14
10,385
1 of 5 + Powerball with Power Play
$8
74,994
Powerball Only with Power Play
$8
171,074
Mon Sep 25, 2023 Powerball Payout of California(w/o PowerPlay)
Numbers Matched
Prizes
# Winners
5 of 5 + Powerball
$785,000,000
0
5 of 5
$340,985
0
4 of 5 + Powerball
$43,646
2
4 of 5
$386
113
3 of 5 + Powerball
$142
318
3 of 5
$7
7,455
2 of 5 + Powerball
$8
5,957
1 of 5 + Powerball
$5
44,304
Powerball Only
$4
103,504
Mon Sep 25, 2023 Powerball Payout of California(with PowerPlay)
Numbers Matched
Prizes
# Winners
More Powerball Payouts
Table 'statelottery.lottery_news' doesn't exist