Powerball jackpot increases to $157 million Saturday, May 8th, 2021; 2 tickets won the second prize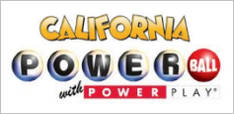 Updated: Thursday, May 6, 2021 01:05 AM
The multi-state Powerball lottery jackpot has jumped to an estimated $157 million dollars after there was no jackpot winner in Wednesday's drawing. The cash option will be an estimated $108.2 million. The winning numbers from Wednesday, May 5th, 2021 drawing were 16-23-28-40-63 and Powerball was 01. The Powerball jackpot has been growing for 128 draws since Saturday, February 15th, 2020. One lucky player from Michigan won the $70.00 million top prize in Wednesday, February 12th, 2020 drawing.
Although the grand prize was not awarded Wednesday evening, Powerball did produce some big winners. There were 2 tickets that matched all five white ball numbers and won the 2nd prize. The 2 second prize winning ticket(s) purchased in Florida(1) and Michigan(1) won $1 million cash.
Additional major winners Wednesday evening included 8 tickets that matched four white ball numbers as well as the Powerball and won $10,000. 3 additional tickets of this prize level were also wisely bought with the Power Play option that multiplied the prize 4 times to $40,000 cash! Also, 316 tickets matched four of the five lotto numbers. Those tickets are each worth $100. There were 81 tickets matched 4 white ball with Power Play option, doubled the winnings to a total win of $200 each! 676 tickets matched 3 of the 5 lotto numbers, as well as the Powerball number. These tickets are also each worth $100. There were 187 tickets matched 3+1 with Power Play option, doubled the winnings to win a total win of $200 each.
With nine prize levels, there were a total of 525,588 tickets across U.S. won $0 prizes in the Wednesday, May 5th, 2021 drawing.
Powerball is an American popular lottery game sold in 44 lottery jurisdictions as a shared jackpot game. To play, select 5 numbers from a set of 69 and pick one Powerball number from 1 to 26. The overall odds of winning any prizes is about 1 to 32. The chances of winning Powerball jackpot are 1 to 292,201,338. The minimum Powerball advertised grand prize is $40 million. The annuity option is paid in 30 yearly increment payments in 29 years. Winners may choose one lump-sum cash payout instead.
Wed May 05, 2021 Powerball Payout of U.S.
Numbers Matched
Prizes
# Winners
5 of 5 + Powerball
$142,000,000
0
5 of 5
$1,000,000
2
Florida-1
Michigan-1

4 of 5 + Powerball
$50,000
8
4 of 5
$100
316
3 of 5 + Powerball
$100
676
3 of 5
$7
18,522
2 of 5 + Powerball
$7
13,777
1 of 5 + Powerball
$4
109,221
Powerball Only
$4
260,780
Wed May 05, 2021 Powerball Payout of US(with PowerPlay)
Numbers Matched
Prizes
# Winners
5 of 5 with Power Play
$2,000,000
0
4 of 5 + Powerball with Power Play
$100,000
3
4 of 5 with Power Play
$200
81
3 of 5 + Powerball with Power Play
$200
187
3 of 5 with Power Play
$14
5,988
2 of 5 + Powerball with Power Play
$14
4,136
1 of 5 + Powerball with Power Play
$8
32,777
Powerball Only with Power Play
$8
79,114
Wed May 05, 2021 Powerball Payout of California(w/o PowerPlay)
Numbers Matched
Prizes
# Winners
Wed May 05, 2021 Powerball Payout of California(with PowerPlay)
Numbers Matched
Prizes
# Winners
More Powerball Payouts
Powerball jackpot increases to $157 million Saturday, May 8th, 2021; 2 tickets won the second prize


Thursday, May 6th, 2021, 01:05 AM


The multi-state Powerball lottery jackpot has jumped to an estimated $157 million dollars after there was no jackpot winner in ...... Read More »
Powerball jackpot jumps to $157 million Saturday, May 8th, 2021; 2 second prize tickets sold


Wednesday, May 5th, 2021, 11:00 PM


The MUSL lottery official announced that the Wednesday, May 5th, 2021, POWERBALL's drawing resulted in a rollover, producing a ...... Read More »
No one won the jackpot last night. Powerball jackpot climbs to $142 million


Sunday, May 2nd, 2021, 01:27 AM


With no winner in the latest draw, the Powerball lottery jackpot is going to be worth a projected $142 million (cash value $97.9 ...... Read More »
No ticket matched all 6 numbers. Wednesday's Powerball jackpot rolls up to $142 million


Saturday, May 1st, 2021, 11:00 PM


No player matched all the Powerball game 5 lotto numbers plus the Powerball number for Saturday, May 1st, 2021 (that includes you) ...... Read More »
Saturday's Powerball jackpot increases to $129 million; Two second prize tickets sold


Thursday, April 29th, 2021, 12:45 AM


Saturday's Powerball jackpot rolled up to $129 million, because no ticket hit all 6 numbers drawn Wednesday night. The cash value ...... Read More »
Saturday's Powerball jackpot breaks to $129 million; 2 second prize tickets sold


Wednesday, April 28th, 2021, 11:00 PM


There were no Powerball game jackpot winners for Wednesday's $116 million dollar drawing, so the jackpot will rise to an estimated ...... Read More »
No jackpot ticket sold last night. Powerball jackpot rises to $116 million Wednesday


Sunday, April 25th, 2021, 01:58 AM


There was no ticket sold matched all 6 winning numbers in the latest multi-state Powerball game draw, and the projected grand ...... Read More »
Saturday's Powerball jackpot increases to $104 million; 1 second prize ticket sold


Thursday, April 22nd, 2021, 01:33 AM


There has been another rollover in the jackpot for the multistate Powerball - to $104 million. The cash value will be a projected ...... Read More »
Saturday's Powerball jackpot goes to $104 million; 1 ticket matched the first five numbers


Wednesday, April 21st, 2021, 11:00 PM


Saturday's Powerball grand prize is going to be worth a projected $104 million (cash value $72 million), because no player matched ...... Read More »
Powerball jackpot moves to $90 million Wednesday; 3 second prize tickets sold


Sunday, April 18th, 2021, 01:53 AM


Wall Street is not the only place where fortunes are made and lost these days. One fortune is going to be up for grabs on ...... Read More »
California Powerball
SUN MON TUE

WED

THU FRI

SAT


Next Draw: Sat May 8, 2021
$157.00 Million
Change: +$15.00 Million
Home | About Us | Privacy Policy | Site Map | Terms of Use | Contact Us
CALOTTERYX.COM is not associated with the official California State Lottery. The information contained in this website is provided for informational purposes only. Every effort has been made to ensure that the winning numbers and other information posted on this website are accurate. No valid claim may be based on the winning numbers or other information contained on this website. CALOTTERYX.COM makes no warranties, guarantees or representations, of any kind, express or implied, as to the content, accuracy, completeness, reliability or timeliness of the information contained in this website or in the sites of any links provided herein. The information should always be verified by contacting the Official Lottery before it is used in any way. In the event of a discrepancy between the numbers posted on this website and the official winning numbers, the official winning numbers shall control.